The 2021 restoration works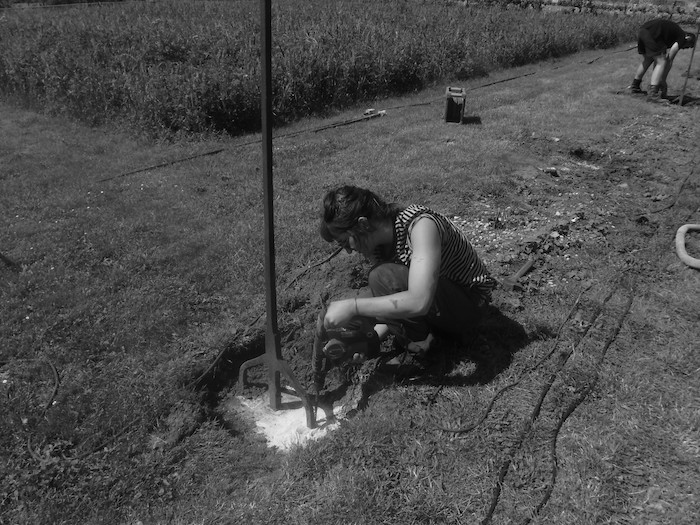 Fourteen trellising structures are defined as a priority for restoration. Works have been programmed over six years, with two or three structures being taken down and rebuilt each year. The replanting of the fruit trees is considered as part of the process.
With the support of 400 donors, École nationale supérieure de paysage was able to launch, between June and October 2021, the first phase of works consisting in the extraction, taking apart, refurbishing and re-installing of three lines in the Grand Carré.
The work on the wrought iron structures themselves was entrusted to the Forge d'Art Loubière, a living heritage iron works company located in Maine-et-Loire (Loire Valley). The operations are under the responsibility of the Chief Architect of Historical Monuments. The first trees will be replanted during autumn and winter 2022-2023. Winter pears will be planted to be guided by these structures.