Renowned pastry designer, Claire Damon, passionate about working with fruit and sensitive to nature, has chosen to support the campaign as a patron. She thus manifests, in addition to its personal attachment to Potager du Roi, its commitment to respect the environment through its requirements for the quality of raw materials and seasonality. Finally, its culinary values ​​of generosity and pleasure join the very essence of the garden, which is a site of transmission and a laboratory of experimentation with multiple flavors.
These strong values ​​which bind Potager du Roi to Claire Damon have given rise to the creation of an exclusive notebook combining the fruits of the Kitchen Garden and the exquisite recipes of the pastry designer. Some donors may also have the chance to attend a pastry masterclass. A cross-visit between Claire Damon and Antoine Jacobsohn is also offered to corporate sponsors.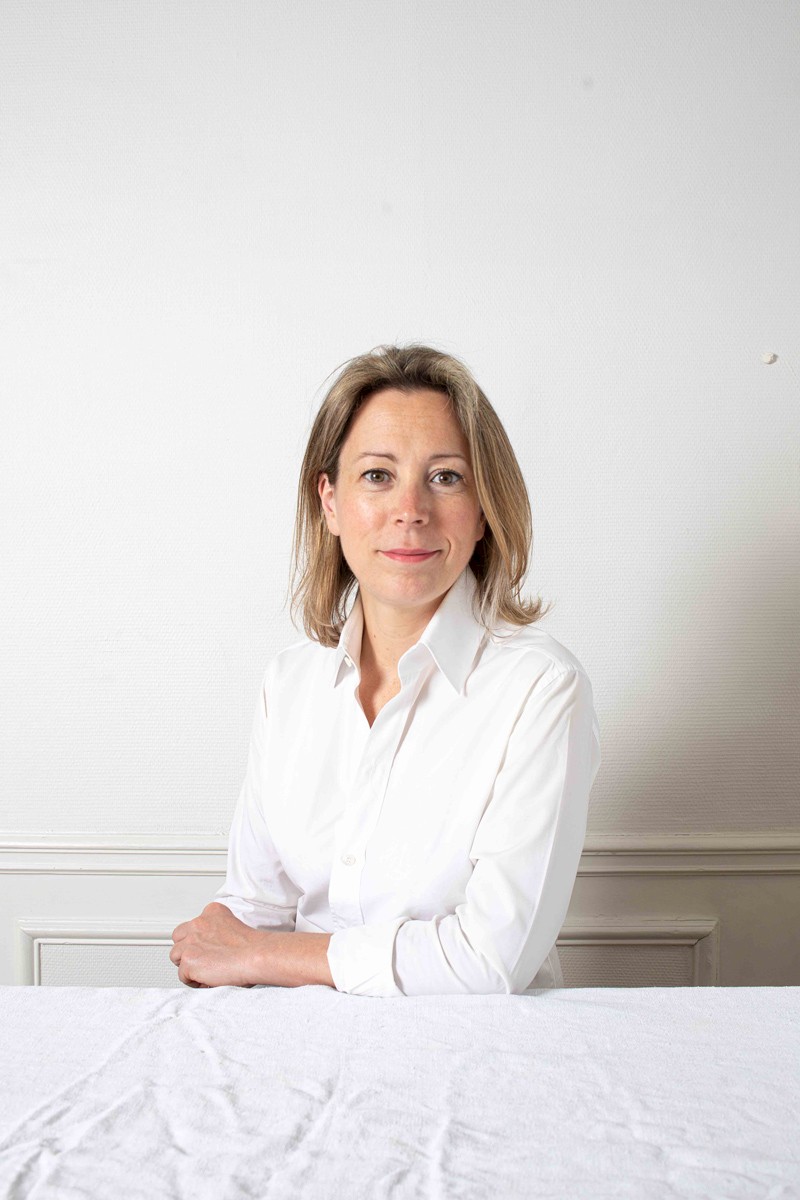 "For me, pastry should be tasty and generous for the sake of pleasure and sharing. "
Sensitive to the beauty of nature, Claire Damon offers a poetic pastry where the fruit occupies an essential place. 
About Claire Damon 
"For me, pastry should be tasty and generous for the sake of pleasure and sharing. " 
Sensitive to the beauty of nature, Claire Damon offers a poetic pastry where the fruit occupies an essential place. 
Each of its cakes tells a story. But to understand hers, you have to venture into the contrasting lands of her origins, between Auvergne and Aveyron. Taming the whims of a sometimes hostile climate, melting in front of the striking beauty of the lakes, succumbing to the call of this wild nature from which she never ceases to be inspired. Claire gathers her very first olfactory, sound and visual emotions in the house of her great-grandparents, a large building lost in the middle of the woods. It's a reassuring place where the air smells like freshly baked orange blossom, nut cake and apple pie. Moments of sharing and joy of which Claire's senses will keep an indelible mark. 
Claire Damon begin in the kitchen at Bernard Andrieux. Selected for the Best Apprentice of France Competition, Claire went to Paris for the first time in 1995, with the firm intention of not spending too much time there. But a vanilla macaroon by Pierre Hermé turns all his plans upside down: "I had never before tasted such an intense flavor of butter and vanilla. "This taste emotion convinces her that this mode of expression will be hers, so she wants to acquire as much knowledge as possible, and Paris is an essential step. 
Claire continued her apprenticeship at Ladurée with Pierre Hermé and stayed there for three and a half years before joining Le Bristol, then Le Plaza Athénée, where she ended up as assistant chef to Christophe Michalak. During a stay at the Hôtel Costes in 2007, Claire joined forces with David Granger, a baker, to open her first boutique at 63 boulevard Pasteur, Paris 15th. 
Named Des Gâteaux et du Pain, the brand announces the color: bringing together the best of pastry and bakery in one place. This bet has been met, including in the second boutique launched in 2013 at 89 rue du Bac, Paris 7th. 
In 2018, the only female winner of the Relais Desserts Excellence Awards, Claire was voted Best Boutique Pastry Chef of the Year. 
About agnès b.
Agnès Troublé, known as agnès b., was born in Versailles. Her father, a lawyer, introduced her to music and art early on. Her teenage dream was to become a curator. At 17, she married a man passionate about books and cinema, Christian Bourgois. She has always keep the initial of his name as part of her design signature: agnès b. In 1973, she registered her own brand. In 1976, she opend her first store in a former butcher's shop in the Halles district: 3 rue du Jour. In 1984, she opened an art gallery next door: the Galerie du Jour. In 1997, the gallery moved to rue Quincampoix, and added a bookstore: the Librairie du Jour. With artist Christian Boltanski and curator Hans-Ulrich Obrist, she created a "hybrid periodical", Point d´ironie, whose 100,000 copies are today distributed world-wide free of charge. In 2018, the gallery and the bookstore became nomadic, before settling down in 2019 at La Fab, a place for everyone, Place Jean-Michel Basquiat in the 13th district of Paris. This new structure, which had once been social housing, was redesigned by the architect Augustin Rosenstiehl, from the SOA agency. Within the over 1,400 m² of space, agnès b. organizes thematic exhibitions using her collection of more than 5,000 works. The famous Galerie du Jour and Librairie du Jour are open and participate in the social solidarity actions of the agnès b. endowment fund. For over 12 years, agnès b. personally supports the Tara Expeditions Foundation.
agnès b. endowment fund
The fund was created in 2009 to organize the different sponsorship and philanthropic actions carried out by the agnès b brand. and by agnès b. personally. It perpetuates a life of commitment and a state of mind that can be defined as sharing. Convinced that the future of our societies depends on generosity and mutual aid, agnès b. has been supporting numerous social or humanitarian structures as well as cultural projects for over 40 years.